It's another Friday, and we're here with a few of the best reads from the past week. A few announcements on embedded finance, getting into your customers' heads, and the PR machine of fintech.
---
1. The growth in the embedded finance space
With the continued abstraction of business services in general, embedded finance/Banking as a Service (BaaS) continues to drive growth and investment. This week Current announced their API integration with Plaid. Additionally, The Financial Brand dug into KeyBank's embedded play including enabling payment and credit to dentist office clients through a partnership with a SaaS company serving those customers.
For perspective on the overall trends, BaaS enabler Finastra provides this overview and trends outlook. In addition to survey results from banking, fintech, and consumers, the research presents a view of the penetration and opportunity for retail banks: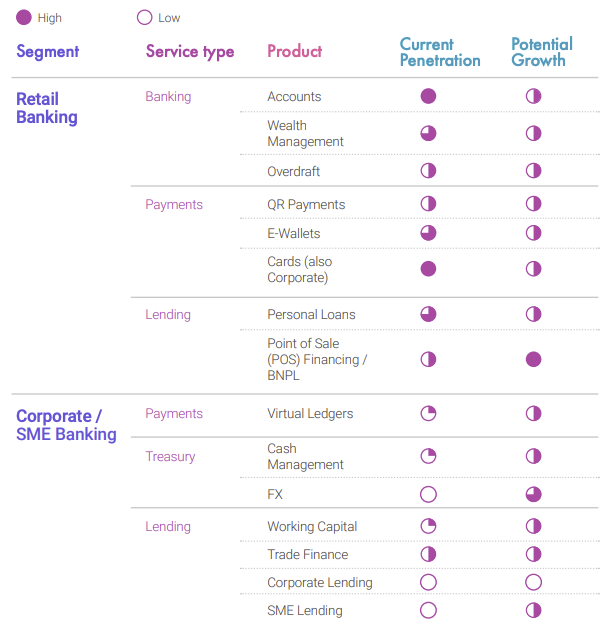 ---
2. A practical approach to empathy and understanding your customer
Avinash Kaushik's The Marketing < > Analytics Intersect Newsletter #309: Listen, Experiment, Act talks about the importance of design thinking in delivering your products and services and understanding the experience of using your service from your customer's perspective. Easier said than done, but Avinash presents a long list of suggestions from his experience, including:
Actually, use your company's products and services. If you work for Progressive, buy your insurance from your employer, call the customer service to get a discount, complain about wrong billing, try to cancel your policy, add your home to your car insurance and see what happens. Feel. The. Pain. You'll be a better Digital Analyst.

Get your family and friends to use your company's products, and services, and offer yourself as a conduit for complaints and first line of customer service. When I switched my dad to Android (Samsung), I realized just how much was wrong with Android. And, I'd already been using it for years. You'll be a better Marketer.

Join one of the unofficial forums for your company that exist on the web. Read the last 25 posts. See if you can help any of the people who are complaining. Earn bonus points if you can summarize the issues in the last 25 posts and send it to the right person in your company.
No link as this is from his premium newsletter. You can subscribe here, and if you're remotely serious about marketing analytics, it's a must read.
For a little taste of this, skim through the comments and less than stellar customer experience from this Hacker News post about HSBC's recent announcement of No Fixed Address Bank Accounts for homeless and transient people in the UK.
---
3. PR for tech firms thinks fintech firms should avoid regulation (shocking!)
American Banker published a thinly veiled "opinion" piece from the Amazon and other tech company funded trade group Chamber of Progress:
Fintech services have broadly eliminated overdraft and account maintenance fees, providing relief to the 64% of Americans living paycheck to paycheck, and putting pressure on traditional financial institutions to follow suit.

By design, the flexibility and innovation of fintech services mean these companies are able to serve members from communities that have historically been excluded from, or negatively impacted by, traditional financial services firms, like those in the LGBTQ+ community andBlack Americans.

They also appeal to younger demographics, people more likely to embrace technology and enable product offerings that can grow with them as their financial outlooks evolve. These firms cover a diverse customer base, meeting people where they are and addressing sometimes challenging and unmet needs.
Conveniently excluded from this plea for apparent unmitigated good of continued unabated growth of tech companies in the banking industry are the regulatory exploits and ways in which consumer protections are woefully missing.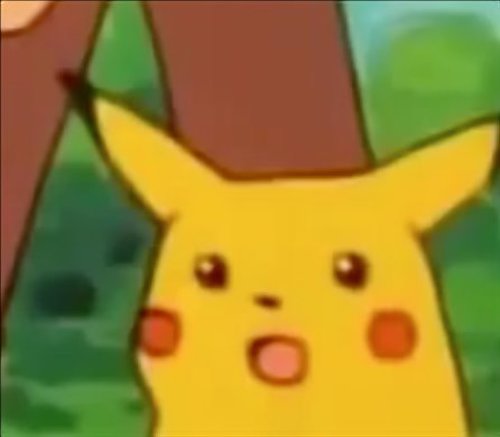 ---

OK, a little salty on the last one. Let's settle into the weekend with this cool short (really an ad for Apple) on Skywalker Sound. Let us know what you thought of this post at blog@mindspaninc.com, and if inclined, share the love below.