And so bring us to the last Friday in August. For your end-of-summer edification, we have for you this week more regulatory focus on consumer fees, improving experience and outcomes for college students using data, and some sage advice from one of the all-time great turnarounds.
---
1. The CFPB cracks down on overdraft fees
The Consumer Finance Protection Bureau (CFPB) continues its probe and enforcement related to banking fees and NSF penalties. Businessweek reports on their investigation of fintech Digit and fining of parent company Oportun Financial for $2.7M, specifically for false and misleading advertising on "no-overdraft" guarantees.
Turns out, the algorithm Digit used to move funds around drained some customers' checking accounts, triggering the overdraft fees. Even after customers complained, Digit failed to reimburse them, despite saying it would, the CFPB found. "While we disagree with the CFPB on this matter, we are happy to have it settled," says an Oportun spokesperson. The company says fewer than 2,000 customers were overcharged.

Digit isn't the only consumer finance company failing to meet the lofty expectations its own advertising sets. There are about 60 other such fintechs, known as "challenger banks" or "neobanks," in the US, offering a similar suite of products. They have about 23 million customers, a figure that's expected to more than double—to 50 million—by 2025, according to consumer finance website Bankrate.com.
---
2. Data-driven customer experience goes back to school
Beth Decarbo at the Wall Street Journal shares the story of how universities are using analytics of student behavior data. These initiatives are driven by efforts to improve overall student outcomes but have shown to be especially effective for improving degree completion rates for Black, Latino, and indigenous students.
Georgia State is now testing a messaging system for specific classes. Last fall, students in a required American-government course were randomly assigned to groups that either received coursework-support text messages or didn't. The messages reminded students when their assignments were due, offered study tips and practice exams, and even solicited direct feedback for the professor.

Overall, students who received chatbot messaging were more likely to earn an A or B in the class than those who didn't receive messages, the university found. First-generation students receiving messages earned final grades about 11 points higher than similar students not receiving messages. "That's a full letter grade better," Dr. Renick says. "It's leveling the playing field."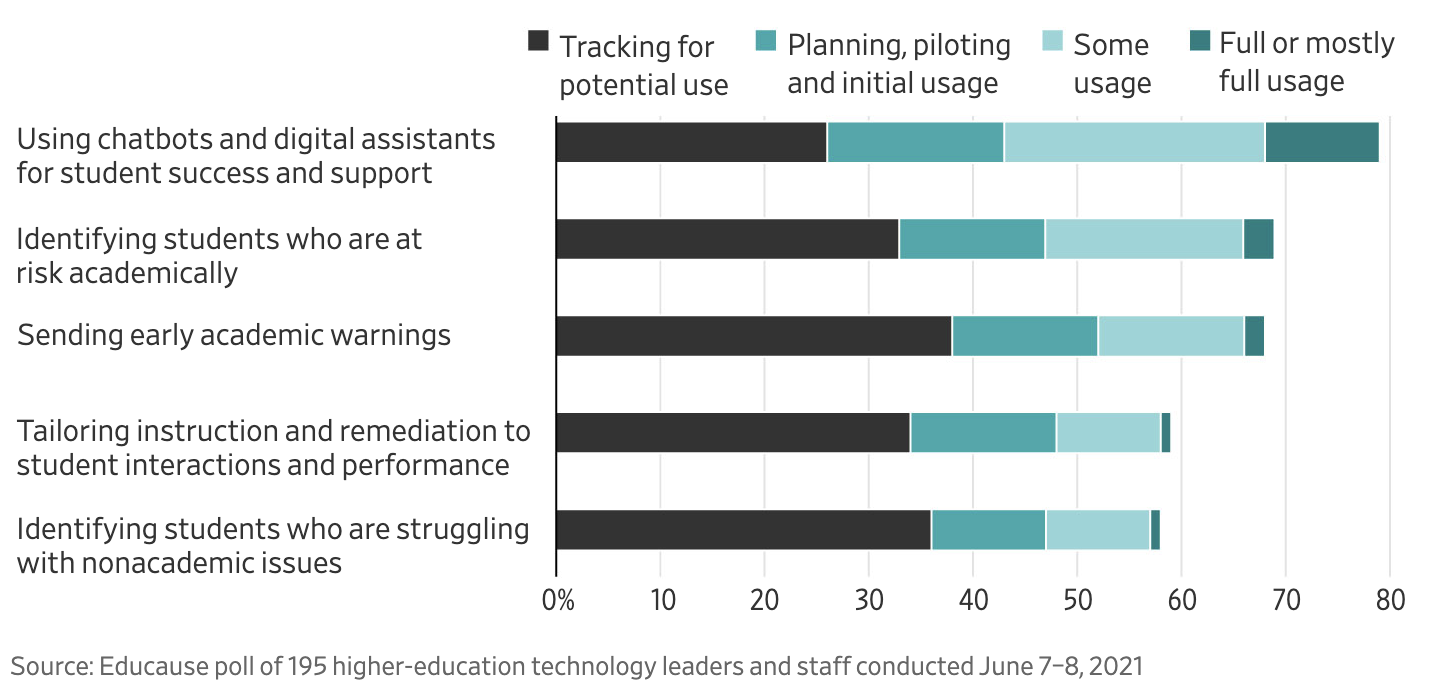 It is worth noting that similar strategies have shown to be effective in improving banking customer experience in areas like on-boarding, general financial advice, and life events.
---
3. The importance of "No"
Prompted by a discussion with a client this week, I wanted to share this timeless story about Steve Jobs on what it takes to focus, particularly for a large and talented organization as told by Zameena Mejia at CNBC.
Jobs told (Nike CEO Mark Parker) that focus wasn't saying "yes" but learning to turn down the smart, interesting work that takes people away from their most important priorities. "Focus," Jobs told Parker, "means saying no to the hundred other good ideas."

Jobs added, "I'm actually as proud of the things we haven't done as the things I have done. Innovation is saying 'no' to 1,000 things. You have to pick carefully."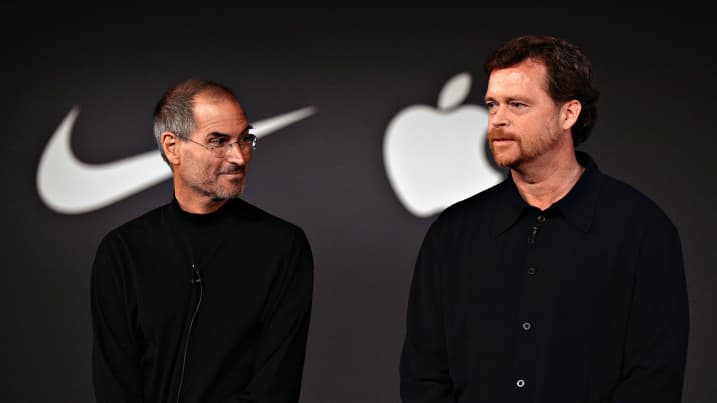 ---
That's it for this week. And when it comes to the Blue Screen of Death, It's Ms. Jackson if You're Nasty. How did we do for you this week? Send us a quick note, especially about what you'd like to see here, at blog@mindspaninc.com, and toss us a share below.