Another Friday, and here are three quick reads to keep you, the community banking leader on the move, in the know. This week we've got the CFPB doubling down on their scrutiny and regulatory action on consumer fees from banks, a breakdown on the rise and fall of community bank turn crypto player Silvergate, and how fumbling customer support when you let consumers down is becoming more dangerous for brands.
---
1. CFPB brings more pressure on "junk fees"
In their latest Supervisor Highlight, the Consumer Finance Protection Bureau (CFPB) lays on their case for reducing and eliminating fees in bankings, auto lending, mortgage and student loan servicing, and payday lending. Banking NSF fees, however, take center stage.
Supervision has cited institutions for unfair unanticipated overdraft fees for transactions that authorized against a positive balance, but settled against a negative balance(i.e., APSN overdraft fees). They can occur when financial institutions assess overdraft fees for debit card or ATM transactions where the consumer had a sufficient available balance at the time the financial institution authorized the transaction, but given the delay between authorization and settlement of the transaction the consumer's account balance is insufficient at the time of settlement.
And their closer was on enforcement action against Wells Fargo and Regions Bank.
On September 28, 2022, the CFPB ordered Regions Bank to pay $50 million into the CFPB's victims relief fund and to refund at least $141 million to customers harmed by its illegal surprise overdraft fees.26 Until July 2021, Regions charged customers surprise overdraft fees on certain ATM withdrawals and debit card purchases. The bank charged overdraft fees even after telling consumers they had sufficient funds at the time of the transactions.
---
2. Silvergate shuts down
Matt Levine writes on Silvergate's decision to voluntarily shut down, tongue in cheek, titled Crypto Bank Had a Boring Collapse. The 34 year old bank started as a traditional community bank but shifted into accepting deposits from industrial crypto players in 2013.
One way to think about this story is that the crypto boom was itself a low-interest-rate phenomenon — people got into crypto speculation because bank accounts paid zero interest, etc. — and so Silvergate was hugely exposed to interest-rate risk. Its assets were rate-sensitive, and when rates went up they lost value. But its deposits were all from crypto, and when rates went up crypto collapsed and took Silvergate's deposits with it. In hindsight, Silvergate's risk management a year ago should have been laser-focused on the risk of rising interest rates crushing both its assets and its customers, and it should have, you know, bought a lot of swaps? Put all the money in Treasury bills? Found some non-crypto depositors? Shorted Bitcoin?
---
3. The perils of poor consumer customer service
Katie Deighton at the Wall Street Journal writes on the growth in consumers seeking "Revenge" for poor service from companies. Consumer research is showing the growing impatience with companies that not just have service issues, but fail to show empathy for their customers who bear the brunt of consequences.
The percentage of consumers who have taken action to settle a score against a company through measures such as pestering or public shaming in person or online, has tripled to 9% from 3% in 2020, according to the study. That reversed a downward trend with regards to revenge-seeking behavior: The average percentage of customers seeking revenge between 2003 and 2017 was 17%.

"It's the idea of, if you as a company don't really seem to care, well then I'm going to take to the streets," said Scott Broetzmann, president and chief executive of Customer Care Measurement & Consulting, which conducts the so-called National Customer Rage Survey with the W.P. Carey School of Business at Arizona State University.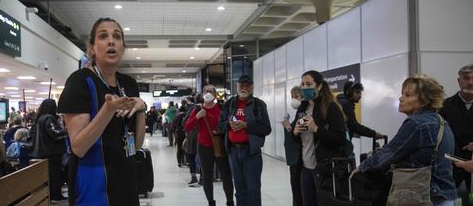 A particular point of ire for consumers is the growing use of automation and "AI" in providing service that fails to address issues and, worse, offers little empathy or remediation. This feeling leaves consumers regretting doing business with the brand in the first place.
The takeaway is the ever-climbing bar you must meet for customer service. Your CSAT/NPS scores can be an excellent early indicator of issues and gaps in your service quality. Additionally, look at your ability to differentiate your customers and provide the right level of service and retention warranted for each customer. Having those insights available to the right people in your org at the right time can be a superpower and differentiator for community FIs.
---

That's a wrap for this week. There is an archaic technology that links nuclear weapons and animatronic rats. And thanks for reading. We are working to make you more effective as a community banker, so let us know what's working and not at blog@mindspaninc.com.