A few more articles from week's news: An emerging player in payments, Amazon's partnership with Venmo, and Digital Superpowers.
---
1. The Quadrillion $ Quest in Payments
Investor Packy McCormick at Not Boring provides this overview of payments infrastructure startup Modern Treasury. and their aim to connect banks and companies, eventually to real-time ledger updates.
Today, gives companies one API into banks to send wires, ACH, and real-time payments, automatically reconciles payments, and lets companies do continuous accounting instead of letting it all pile up until month end. It even built its own Ledger product that can be used to track… anything, from money to points and assets in video games. It powers the on- and off-ramps for large crypto companies like BlockFi, and just built support for wallets and real-time payment via the Signet Network.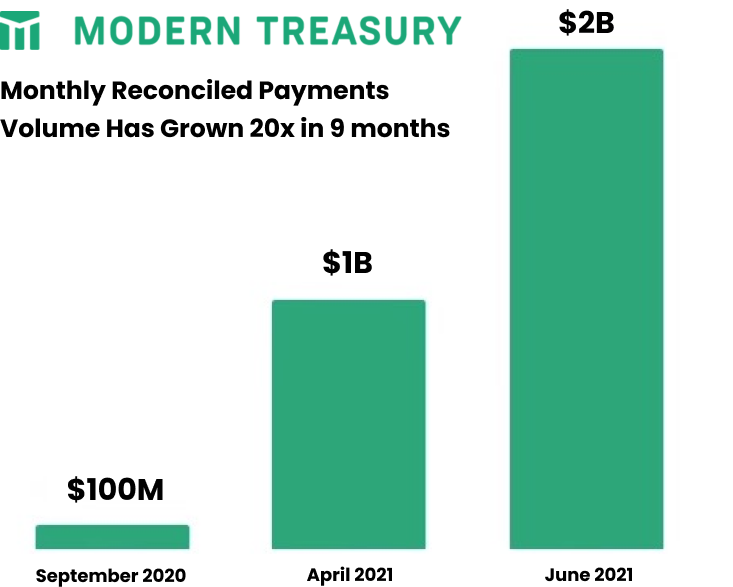 ---
2. Amazon adds Venmo to the mix
The Financial Brand analyzes Amazon's announcement of accepting Venmo for payment, the pros and cons for each company, and the way this might open the door for the e-commerce giant to accept crypto currency.
For financial institutions it represents yet another incursion into banking by Amazon — characteristically favoring an oblique approach rather than a frontal assault. There are at least three major ramifications:

PayPal (Venmo) gets a share of wallet on the ecommerce giant's checkout page.
The deal is an end run around online debit card usage that doesn't rely on card company rails (thus avoiding interchange).
It provides a potential entrée to use of cryptocurrency at Amazon.
---
3. The Digital Superpowers You Need to Thrive
MIT's Sloan Review offers a framework for the essential elements of digital strategies to deliver results and keep your organization relevant and competitive, starting with nimbleness:
Technology is not only an enabler of nimbleness in the face of disruption but can also be a source of disruption and thus a forcing mechanism for the development of a nimble organization. Consider a competitor that begins using machine learning algorithms to extract patterns from customer data in order to offer tailored goods and services to select customer segments with speed and effectiveness far superior to human interventions. Or imagine a rival that uses cloud computing to set up new business and technical capabilities without costly systems upgrades and time-consuming implementation processes. You must cultivate similar nimbleness.
That's it for this week. Comments and suggestions to blog@mindspaninc.com.