For this mid-summer Friday, we have some solid reads for the busy community banking pro. The FTC steps up scrutiny of 3rd party data, an analysis of inflation's effects on consumers, and how to think about web analytics at the end of an era.
---
1. FTC targets "anonymized" data
Michael Kan summarizes the FTC's new focus on consumer data protection. While most of this particular action is directed at location and health data, it's knock-on effects will undoubtedly impact digital advertising and the effectiveness of 3rd party data.
The FTC takes aim at how companies market their products. According to Cohen, the tech industry will often use the data-anonymization claims to lull users into believing their personal data is safe. This so-called anonymization usually involves stripping out personal identifying details from the data, such as name, phone number, and address. Companies then sometimes hand the data off to marketing firms as a way to monetize the information.

The problem is that the same "anonymized" or "aggregated" processes can often still expose your personal activities, especially if the data is combined with information from other companies, whether they be major brands or data broker firms that specialize in harvesting user information for targeted advertising.
---
2. Inflation is changing consumer behavior
Dan Frommer of The New Consumer published his mid-year Consumer Trends report. Dan's data-driven analysis provides a broad view of consumer sentiment and spending trends. It is a must read for anyone looking to understand the trends and forces driving consumer behavior, particularly in financial terms.
The US consumer is hurting, and increasingly pessimistic about the future:

33% of consumers say they feel "moderately" or "very" optimistic about their financial situation right now, down from 51% in our survey last summer.

35% say they feel "moderately" or "very" optimistic about their financial situation over the next 12 months, down from 57% in our survey last summer.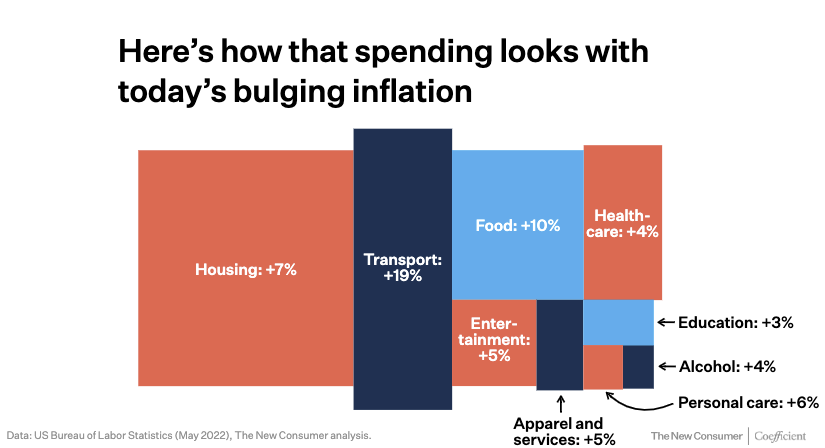 ---
3. The Google Analytics death clock
We are now within 12 months of the end of life of Google Analytics Universal and essentially a forced and painful migration to GA 4, or not. This presents an urgent problem for year over year comparisons, and
Christopher Penn, who makes his living on migrations, writes on how GA4 solves fundamentally different problems for marketers, and maybe you should consider alternatives during this transition.
Google Analytics has evolved from a little pocketknife into a beautiful sword… but along the way lost its saw, can opener, mini-scissors, tweezers, and all the little utilities people have used it for in the last 17 years. And the learning curve for Google Analytics 4 has literally tripled, because to maximize its capabilities, you need to be fluent in the new interface, plus Google Data Studio, plus Google Tag Manager.

Give yourself some amnesty if learning it is hard, because it's not an upgrade. It's a totally different product. It's like trading in your 2022 car and suddenly your dealership has given you an airplane. Don't beat yourself up because you don't get the new version right away.

Take a strong look at other options if Google Analytics 4 simply isn't a good fit for you any more because you're going to have to learn a new system and start over anyway, so take the opportunity to find the best fit for you.
Zapier provides a concise overview of where the main differences are from a user perspective.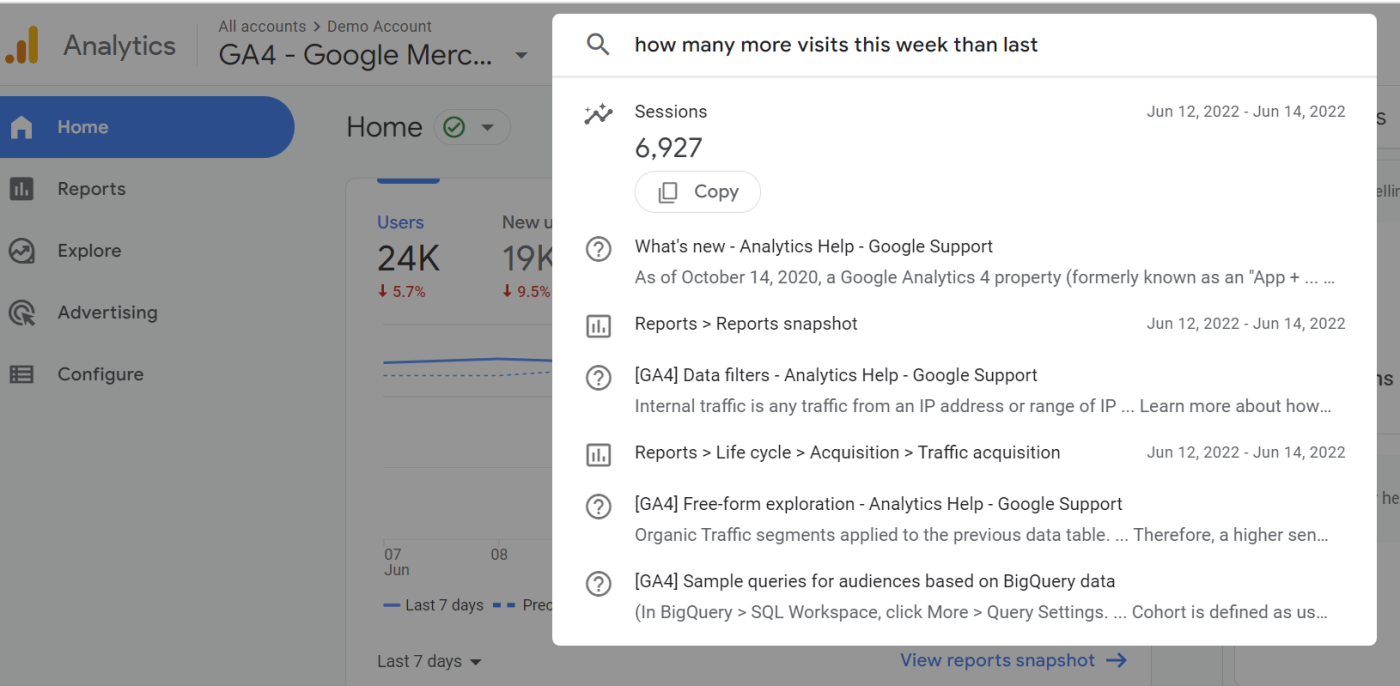 ---
And that's a wrap for this Friday. Here's to singing in the car on those road trips this summer. Drop us a note on what you like/didn't like/would like to see at blog@mindspaninc.com and share with those carmates.