To end the week, how debt collection might be a wedge into the un/underbanked in the US, a run down of the biggest bank rolls ups in the past 10 years, and a step by step approach to incorporating experimentation into your marketing and messaging.
---
1. The Unsexy World of Debt Collection as a Fintech Entry Point
Packy McCormick writes about TrueAccord and their quest to create "a vision so compelling that smart people are willing to tell their friends and families they work in debt collection." Looking at the overall trend it's hard to underestimate the opportunity:
In TrueAccord's case, I didn't predict how central lending and consumer debt would become to fintech – fueled by the dramatic ascent of Buy Now, Pay Later (BNPL), consumer fintech, and embedded finance. Some of the most successful tech companies have become, wittingly or unwittingly, creditors. The debt market actually shrank last year thanks to stimulus checks, and as it comes back, the lender composition will lean more tech-forward than it was before.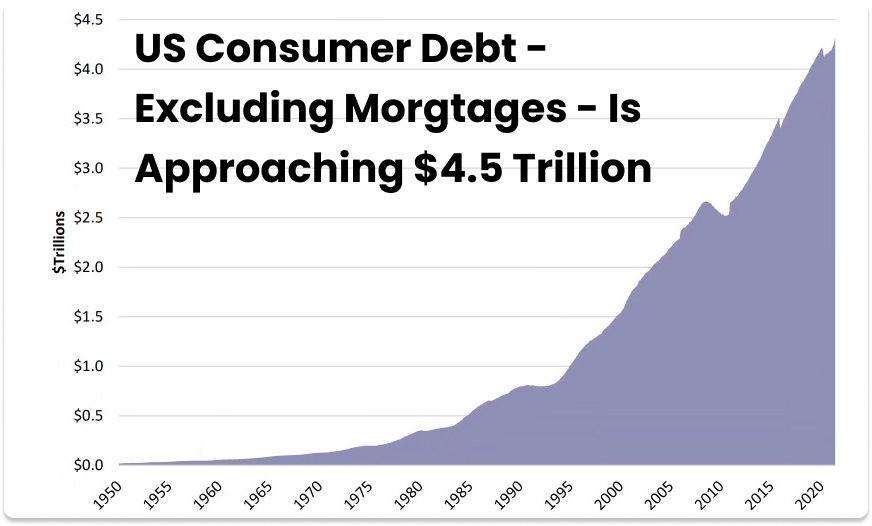 But it's the downstream interactions that present an even bigger opportunity:
Consumers can and do work with TrueAccord directly to get control of their debt, but the secret sauce in TrueAccord's approach to date has been Recover: a late-stage recovery (read: debt collection) product through which companies pay TrueAccord to collect debt from their customers.
BNPL giants Klarna and Affirm, for example, outsource collections to TrueAccord and pay TrueAccord 22% of what it collects. More importantly, when considering the vision to provide more financial services to the target market, when companies buy Recover, TrueAccord gets paid to acquire customers. That means it has a negative CAC on consumers.
It is this B2C relationship, they actually get paid to engage in, that opens the opportunity to follow on services and offerings. By bucking the trend of what debt collection looks like, and promoting pro-consumer legislation, TrueAccord is creating both a impressive entry into the market, but also formidable moat to protect their position.
---
2. Banking M&A Accelerates
Kevin Wack at American Banker share the biggest bank M&A deals of the last decade. He notes the steady increase in deal sizes, particularly in the past 2 years.
Seven of the 10 largest deals of the last decade, as measured by the target's asset size, have been announced since October 2020, according to data from S&P Global Market Intelligence.
Increased regulatory scrutiny may begin to slow the pace of deal going forward:
'<'Deal'>' approval times have lengthened. And recent market volatility, which makes deals harder to price, has contributed to a landscape in which bank CEOs say they are far more focused on organic growth than M&A.
---
3. All Successful Marketers are Experimenters
Hubspot provides a good overview and downloadable kit on conducting marketing experiments for your FI. In addition to mainstay approaches like A/B testing subject lines and landing page headlines, they present a structure approach to topics like creative medium:
As a big purveyor of GIFs in the workplace, animating ads are a great way to catch the attention of potential customers. Those may work great for your brand.
You may also find that short videos or static images work better.
This Instagram ad from We're Not Really Strangers uses multimedia to make its post stand out. If you're testing out PPC advertising, try diversifying those ads to capture the interest of more audiences.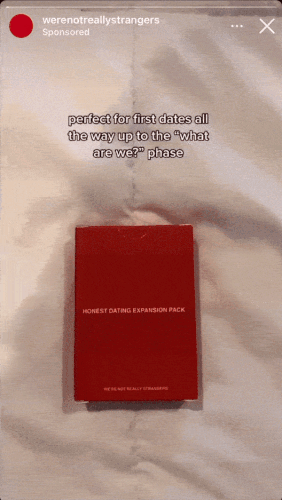 ---

That's it for this week, sweet dreams!. Let us what you liked and didn't at blog@mindspaninc.com, and if you found anything of value or entertaining, make sure to share below.