It's the last Friday in August, and many kids are returning to school. It was still over 100F heat index here in NC this week, so maybe it still counts as summer. This week, we have the cautionary tale of a startup undone with data rights, a look at UK bank Santander's customer experience built on data, and a B2B case study on layering data to create better outcomes.
---
1. Data ownership isn't just a legal issue
Kate Knibbs writes in Wired on the story of a company wiped out by trying to leverage the AI without the data. While providing arguably a valuable service for writers, they did so on pirated data to train their models.
[Prosecraft] appears to share something crucial with most of the AI projects making headlines these days: It trained on a massive set of data scraped from the internet without regard to possible copyright infringement issues.
The backlash was swift and definitive.
"This company Prosecraft appears to have stolen a lot of books, trained an AI, and are now offering a service based on that data," (author) Kunzru tweeted. "I did not consent to this use of my work."

His message went viral. So did a plea from horror writer Zachary Rosenberg, who addressed Benji Smith directly, demanding that his work be removed from the site…. By the end of the day, Prosecraft was kaput.
The shift in public opinion from the early freewheeling Internet days that launched companies like Napster is notable.
The real targets of the AI backlash that swept Prosecraft away are the generative AI companies that are currently the toast of Silicon Valley, as well as the corporations planning to use those generative AI tools to replace human creative work.
Leverage and competitive advantage is increasingly coming from data. What you know and can combine into insights about your market grows in value daily. Your exclusive access to those insights will have an ever-growing impact on your value as an organization.
---
2. Santander's data driven engagement
Andy Pearson, MD at Santander, presented on the bank's use of customer data at the Data Insight Leader Summit.
Customers are used to using Instagram and Facebook – they're used to instantaneous responses, so we need to be able to provide that. Our goal is to give a seamless, transparent journey to our customers.

Pearson explains that Santander is able to improve these customer journeys by analysing the vast amounts of data its customers generate. The data enables the bank to truly understand how customers interact with Santander, and the bank designs its processes based on these insights.
None of this comes off as either controversial or even anything but obvious. But of course, the proof is in execution, the ability of an organization to "walk the walk."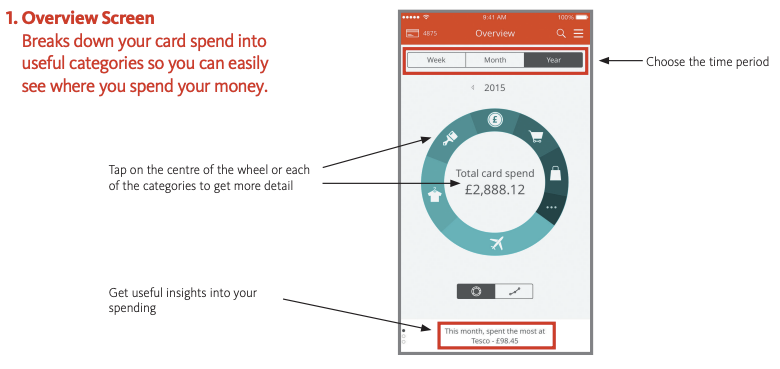 Looking at customer experience as a competitive advantage vs. table stakes is still new. It has undoubtedly played a significant role in the growth of Fintech alternatives to traditional financial institutions.
It's easy to dismiss stories like this as hyped vendor FUD or only for large international banks with multi-million dollar digital transformation budgets. However, it may just be that large banks are playing catch up. They are trying to "re-humanize" their experience, which has become sterile and generic at industrial scales.
As a community bank or credit union, you distinctly have an advantage in personal experience. In-branch experience and participation in small business/CRE is a testament to community FI's ability to punch above its weight class.
However, the willingness and ability to wield data as an effective tool to give you an edge is not common. You can look at McKinsey's point of view, laid out in this HBR article as a foundational view.
---
3. Personalization drives performance
B2B martech firm Mutiny put out this concise business case on a staffing firm that supercharged their lead generation using a 3-later approach to their 1st party customer data:
[They] used two main tactics:

Campaign: He matched homepage messaging to campaign messaging. For example, if someone clicked a D2C-focused ad, the homepage adapted its messaging to D2C pain points, goals, and services.

Past behavior: Actions speak louder than words. Hachimi personalized MarketerHire's website based on visitor behavior—the pages they accessed, blogs they read, forms they filled out, and so on.

Across all three tiers, Hachimi treated each personalization segment as an experiment. He'd make a change, study the impact, and assess the outcome. Some experiments worked. Many micro experiments (copy tweaks, design changes, and so on) delivered a solid lift in conversion of 12-15% above baseline.
The main takeaway is the power of using customer data to personalize experience, regardless of the technology used.
---
That's going to close it for the week. And with summer almost done, you can put away the swimsuit and make room for grief bacon. Let us know how we did this week because it helps make this better for you: