In the news this week, three stories on data and fintech that will shape banking's future
CFPB pushes rules for customer data
FedNow offers alternate uses
PayPal lands in Apple Wallet
---
1. Open Banking mandate
This week, the CFPB announced proposed rules around customer data and Open Banking participation by banks and fintech companies. As long signaled, the CFPB has laid out more of a set of principles vs. a strict technical standard.
The announcement highlighted the intent to provide consumers with the ability to:
Get their data free of junk fees
Have a legal right to share their data
Walk away from bad service
While not specifying any specific protocol, the proposal calls for consumer control, including immediate revocation of permissions, protection from misuse and abuse, and elimination of weak security practices like screen scraping and password sharing.
One specific carve out noted for community banks:
Under the proposal, the requirements would be implemented in phases, with larger providers being subject to them much sooner than smaller ones. In addition, the many community banks and credit unions that have no digital interface at all with their customers would be exempt from the rule's requirements.
The full text of proposed rules are here.
The comment period is open through December 29th.
---
2. Fed Now and novel use cases
Orum launched their bank account verification feature built on the FedNow payment system. The payments company added the ability to verify payment account within 15 seconds in addition to the more traditional payment services.
Relatedly, Fed Reserve Governor Christopher Waller addressed the seemingly tepid uptake of FedNow at a Brookings Institute forum on payments and digital currency.
Waller pushed back on that criticism, saying that interest in FedNow has been steady, noting that "roughly 30 to 60 banks" had signed up for the July launch of the instant payment network and that "well over 100" were currently signed up. He cited estimates saying between 250 and 350 banks could join by the end of the year.
Those rollout numbers are blunted a little by the fact that many institutions are deploying receive-only capabilities, pending more risk and fraud controls.
3. PayPal integrates with Apple Pay
Payment fintech PayPal and its Venmo P2P offering announced their available on Apple Pay.
PayPal and Venmo customers who add their cards to Apple Wallet can also use Apple Pay on iPhone, iPad, and Mac to make fast purchases in apps or on the web in Safari without having to create accounts or repeatedly type in shipping and billing information.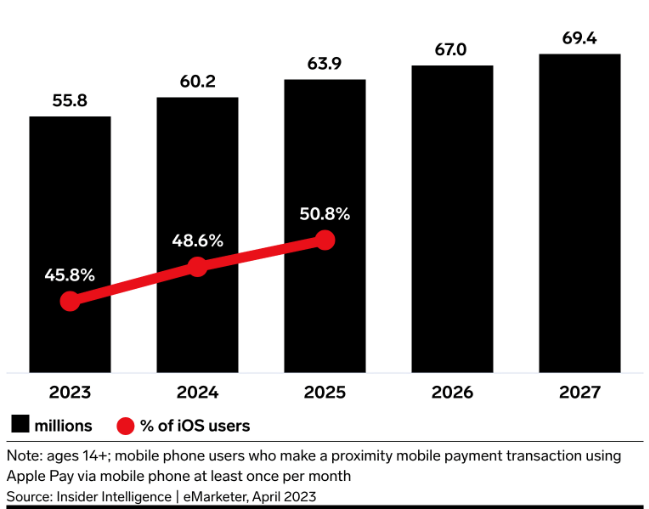 Despite a lopsided benefit to Apple, PayPal hopes the ease of use and growing penetration of Apple Pay will elevate the "top of wallet" status of their cards and payments.
---
That's a wrap for this week. Congratulations to Grazer for her win this week, described as having a "high level of dominance even though she was single, and whose combination of skill and toughness makes her one of Brooks River's most formidable, successful, and adaptable residents." Click below to let us know how we did: