When a potential customer interacts with you at a branch, your website, app, or ATM, they first evaluate you based on trust. How they perceive you in these unbelievably short interactions (think single-digit seconds) will determine if they engage more or walk away forever.
Web and app analytics are vital for listening to your customers in that moment of truth. Is what you're saying relevant? Are they buying what you're selling? How many? How often? More in the evening? More on the weekends? Are they thinking about and looking into doing business with you at work? At home with a spouse next to them?
These are all essential questions to know if you want to stand out as a bank or credit union. Your potential customers are questioning if you are an institution they can trust, not just with their money, but with their future and their obligations to family and community. This is the unique hurdle you as a community FI face.
You are likely part of the 90% of community credit unions and banks that rely on Google Analytics to inform and answer these critical questions. Over half of these FIs are only running a version that will stop providing these answers in July. Worse yet, most plan to move to the newer version but don't realize their data will not go with them. They are starting from scratch for trends and seasonality and every day they wait they are losing that data forever.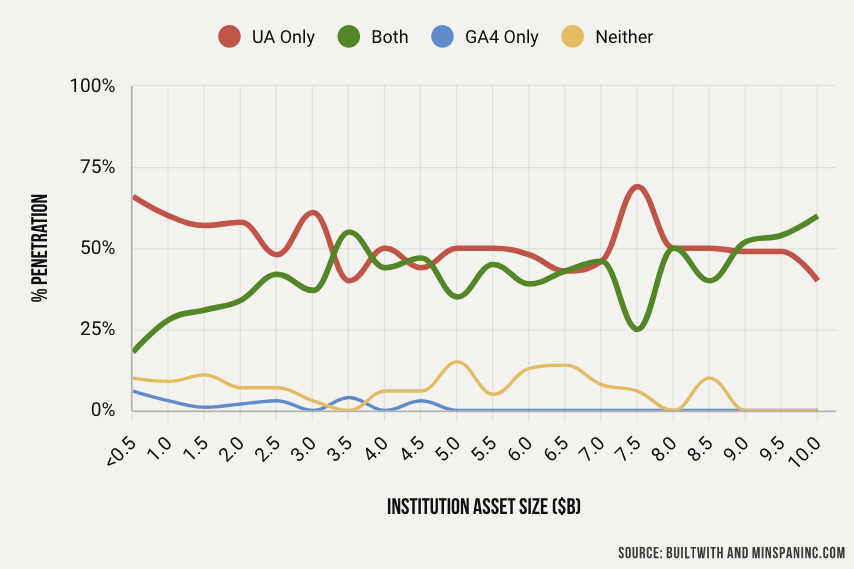 However, that problem has a solution. Deploy Google Analytics 4 today. The best practice by leading marketers is to run both in parallel and make a smooth and orderly transition.
Better, we've made that process straightforward with a free guide for community banks and credit unions.

It's as easy as 1-2-3:
Download our guide
Follow the five steps
Execute a smooth transition, and protect your customer data!
Our simple language, checklist style guide takes you through all the steps needed to collect, protect, and report on this critical insight into your customer's behavior.
Not sure where to start?
Wondering if this is even relevant to you?
Got started on GA4 but not confident it's configured correctly?
Download the guide.
Not your job? Download the guide and send it to the one whose it is.